ABOUT SARAH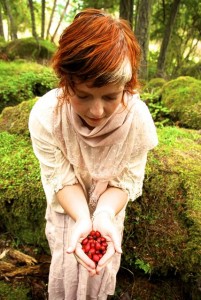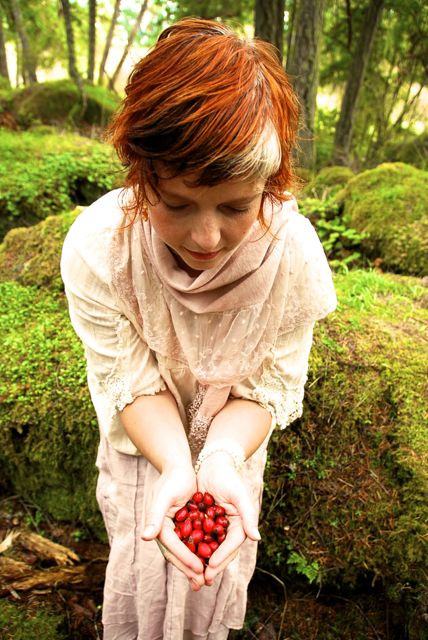 Thank you for taking the time to get to know me a little more.Let me begin my story here: 
I am a mother, and steward of the earth. 
My professional designation is as a Registered Therapeutic Counsellor (RTC) with the ACCT (Association of Cooperative Counselling Therapists of Canada).
I am also an Emotionally Focused Therapist for Couples. 
As a counsellor, I work with a variety of therapeutic approaches that include Family Systems Theory, Experiential, Attachment Theory, Somatic, and Transpersonal Psychology. 
I live and work out of our 100 year old cottage home near the sea in Victoria, British Columbia ~ with my husband and young daughter, two dogs, 5 chickens, and hundreds of bees ~ a menagerie of winged, furred and feathered creatures that allow us to share this land.
I see clients online as well as in person. I count my blessings every day that I get to make my living doing what I LOVE.
What Brought Me Here
My career began over fifteen years ago, as a theatre artist.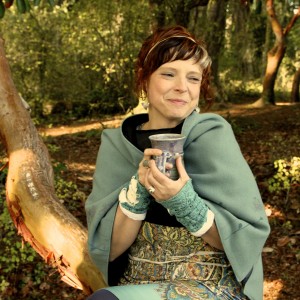 Fuelled by a fascination with people, relationships and stories, I collaborated with gifted artists, wove narratives, and put on shows. I fell in love with yoga, mindfulness & meditation. I became a yoga teacher. In the process, I learned that what anchored me through it was a deep intrigue with relationships and honest inquiry into the human soul. I loved talking with students before and after the pre and post-natal yoga classes I taught, about their internal landscapes. Called to deepen my studies of the human mind and heart, I trained at Clearmind International, a program on the leading edge of Systems and Transpersonal Psychology. 
I have expertise in one of the most researched and highly effective relationship counselling approaches in the world: Emotionally Focused Therapy for Couples (www.iceeft.com). This means I have a well-researched understanding of the needs of adults in romantic/love relationships and what is known about helping couples have healthy, long-lasting relationships. Working with couples and parents, supporting them to work collaboratively to create connected, sustainable, healthy ways of being and interacting…is such a privilege, and very rewarding work for me. As a parent myself, and couples therapist, I help partners ally with one another by looking at relationship patterns and challenges together, rather than seeing themselves, or the other, as the problem. In working with singles (or one partner only), I help you explore your inner landscape as well as the places you might feel 'stuck' in relationship. 
A little more about me…
I have been told that I have a gift for seeing the wholeness in people. My approach gently meets clients right where they are, and hold safe supportive space to explore all that may be alive in them ~ whatever is present. I operate from a compassionate belief in the potential for the human spirit. This means I have a very solid anchor to seeing your beauty and the whole you, no matter what. 
I feel strongly that we each deserve a safe and supportive space to explore the unique landscape within each of us: the unique pain, joy, and everything in between. I am grateful for the life experiences that have afforded me the skills to become a specialist in this field.
I am a passionate advocate for the inherent blessings in our struggles, and in the process, supporting us to see our unique purpose in the world. I can say with 100% certainty that I am grateful to the struggles I face, that ongoing help me honestly approach myself and the important relationships in my life with the reverence and respect they deserve. The very areas I have historically struggled with have drawn out the qualities that make up the expertise I now draw upon in my life and work. In essence – the medicine I myself need, is the very medicine I now offer to those who feel called to work with me. I feel grateful to know now in my bones that each time I meet a new road block (or serious loss), I have an opportunity to befriend it, with full faith that another piece is being birthed.
My historic challenges with being highly sensitive for example, have shifted significantly from seeing my sensitivity as a burden, to now opening to the beauty and deep gift that this quality brings to my life and to the lives of others.
When I experienced the gut-wrenching pain of pregnancy loss, I was convinced I would never find a way out of the grief. With kind support, and allowing the process to unfold as it needed to, I now have a dynamic, kind, and ongoing relationship to forgiveness that I never imagined possible. I am grateful for the relationship I have to walking with grief and with death, in a way that has me experience a deep reverence and quiet gratitude for ALL life. A deep bow of respect to you, if loss has touched your life, too. 
And then, there was the initiation of motherhood. Despite coming into the gig of mom-hood with a rather self-assured attitude of "Yeah, I got this", and feeling well-equipped with years of personal growth work, I was not prepared for the amount of doubt and insecurity I would feel about how I was doing as a mom. And, despite historically having a pretty solid handle on how to navigate through the territory of anxiety, I was really not prepared for the levels of anxiety that on some days felt like it enveloped my body from head to toe. My perfectionist demons reared their heads, as did a fear that I was going to screw up this beautiful, innocent child.
The process of loss, finally growing & birthing a child, then the experience of stewarding that child…has brought me to my knees. In the best possible way.
I am grateful for learning how to nurture myself. I am grateful for the relationship to my inner guidance. I am grateful for the ongoing relationship to humility I now dance with. I am grateful for the Self-Compassion that was (and still is) a necessary component every day. And, I am grateful for the delightful, trusting, connected relationship I have with my daughter that has come from that.
I am grateful too that the process of befriending emotional pain, and allowing self-compassion in, naturally has enhanced my knowledge and refined my skills as a therapeutic practitioner.
I love my job. I love that every day I get to open my heart to the beautiful, magnificent mystery of our shared humanity.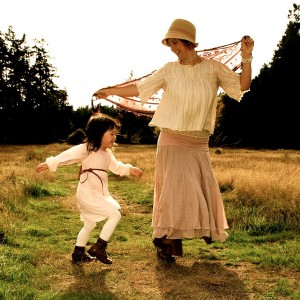 For more information on my counselling approach, click here.
Education & Training
Registered Therapeutic Counsellor with the ACCT (Association of Cooperative Counselling Therapists of Canada)
Creating Connections National Marriage Seminar, Washington DC, 2016
Mindful Educator Essentials: Mindful Schools. 2016
Listening Mothers Training: Community of Mindful Parenting, 2014
3-Year Counsellor Training Program in Applied Transpersonal & Somatic Psychology from Clearmind International Institute 2005
Bachelor's Degree in Fine and Performing Arts from Simon Fraser University 1995-2000
Certified Life-Cycle Celebrant Program through the Celebrant Foundation & Institute
Emotionally Focused Therapy for Couples (EFT) Externship & Advanced Core Skills 2009 with Dr. Leanne Campbell & Dr. David Fairweather empirically validated by American Psych. Ass.
Emotionally Focused Therapy for Couples (EFT) Externships (ongoing 2005-2015) with Dr. Sue Johnson. PhD. (founder of EFT).
Emotionally Focused Therapy Summit (3 day instensive) 2007
Certified Hatha Yoga Teacher Training (Prana Yoga & Zen Centre) 2001-2002
Certified Prenatal Yoga Teacher Training 2003-2004
Medicine Wheel Training: The Great Medicine 2005 -2006, 2015
For more information, please contact me here to arrange your FREE PHONE CONSULTATION.