BLESSING CEREMONIES
Mother Blessings
Mother Blessing ceremonies honour the mama-to-be. As the guest of honour, she is nourished and nurtured by her circle of loved ones. A wonderful opportunity to acknowledge the powerful threshold of motherhood, the commitment and energy involved, and feel the deep support of those in her community.
 $350 + depending on scope
Baby Blessings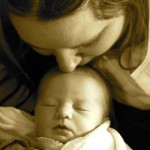 Baby Blessings (or Baby Naming Ceremonies), are an opportunity for parents, friends, and important family members to welcome this beautiful new being into their circle. We craft a unique ceremony that acknowledges how this transition is significant for your particular circumstances and experience. 

$350 + depending on scope
For more information contact me here to arrange your FREE PHONE CONSULTATION.